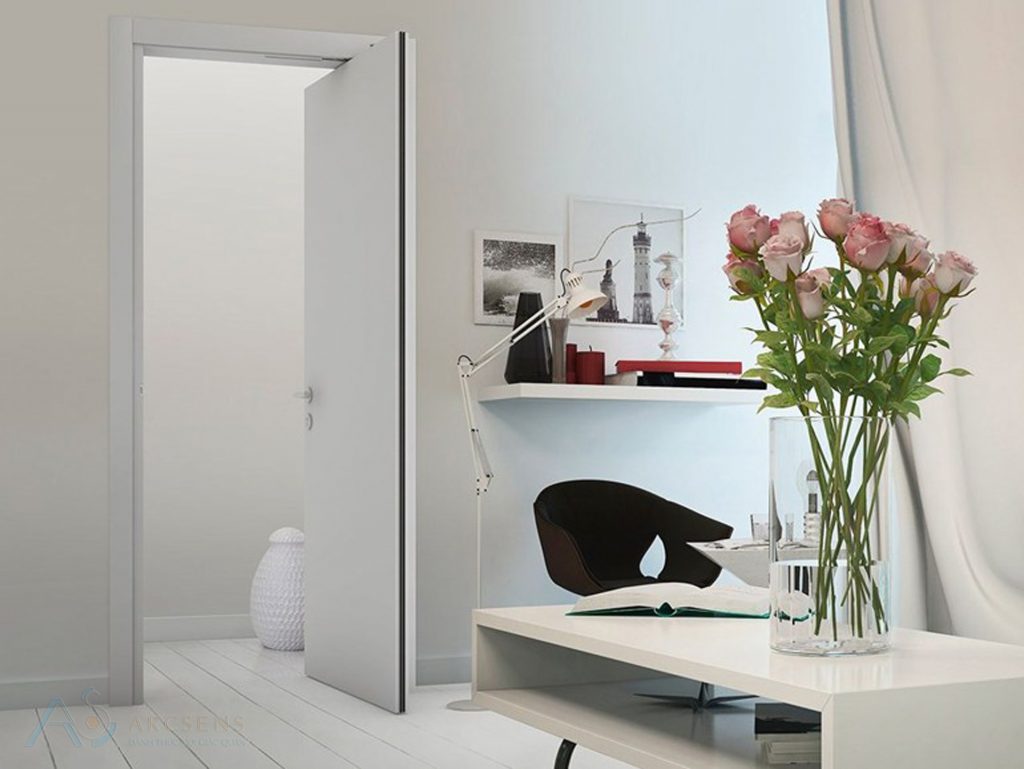 Doors Ergon company's Venetian Celegon, Italy is one of the new generation with swinging door slider, can be opened from both sides, and there are special characteristics of the following: the movement simultaneously rotate and move confirm set in a very small space, minimize operating area of the door, increasing the area of usable space.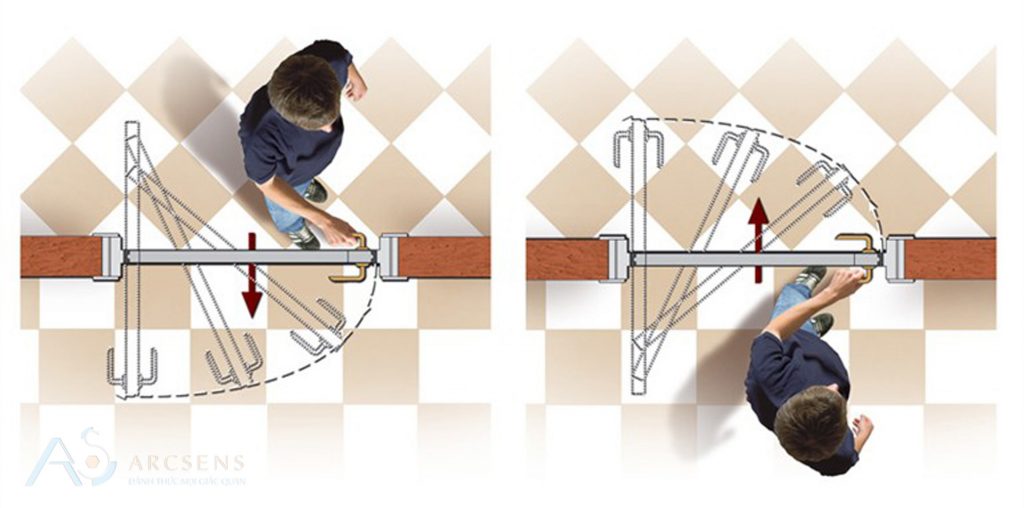 With Ergon door, the door is not mounted on the wall using conventional hinge structure that has a moving arm makes it possible to shoot when open, and the opening of all sizes it is pressed into a doorway.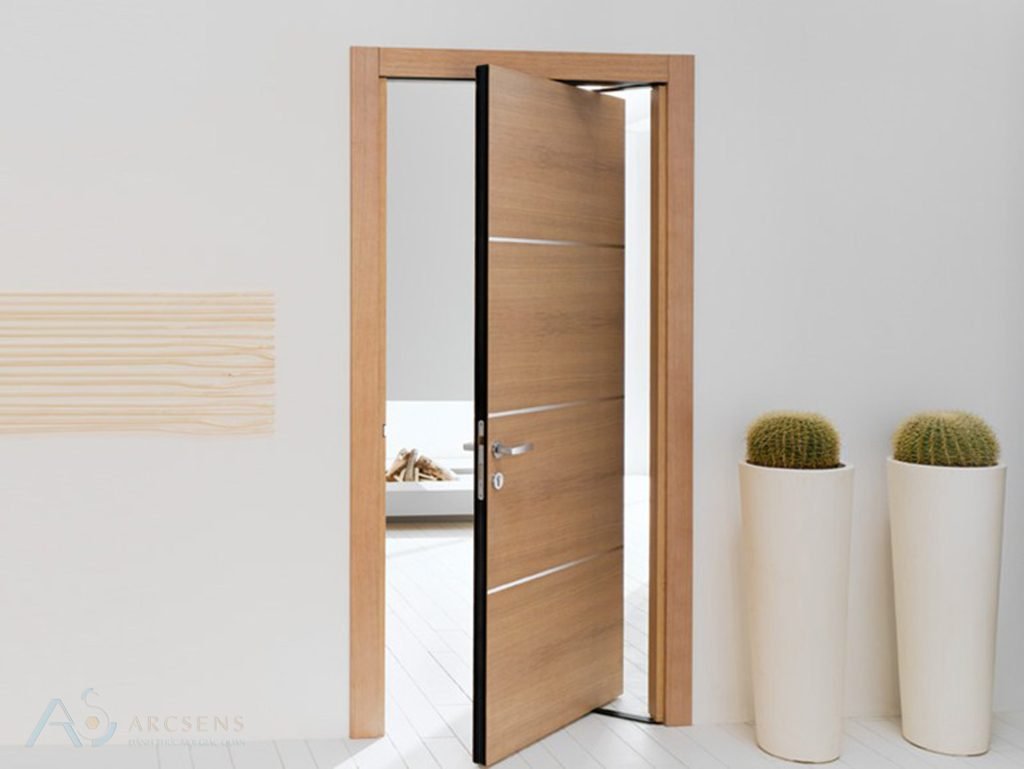 The operating structure of the door based on the two arm is attached one end of the door frame and the other end is located on the bottom edge and top edge of the door makes it only moves within the door frame and the opening will not be touched into objects to right next door.The initiative helps employers save every square meter room as possible since his or adjacent furniture that is not affected by anything.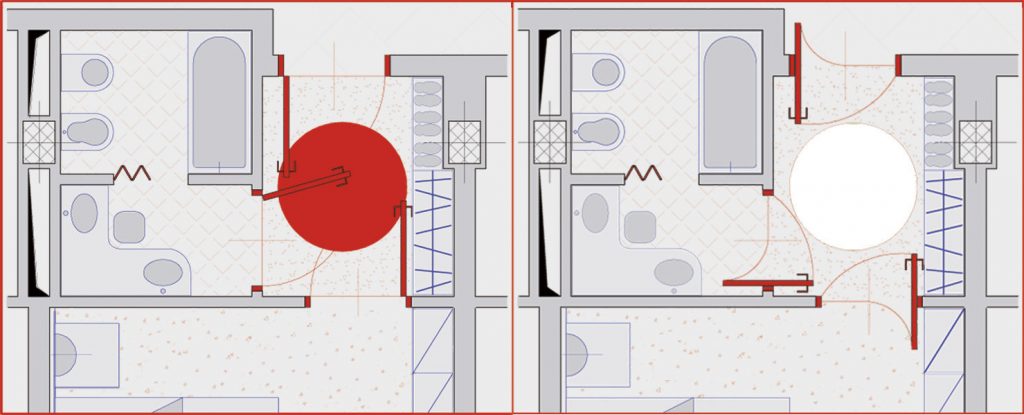 With intelligent features like that, the manufacturers hope to conquer the market of consumer intelligence, especially those who live in the apartment with an area of modest to door room or door toilet. Also, supermarkets, showrooms will also be a strategic customer of the type door smart and modern.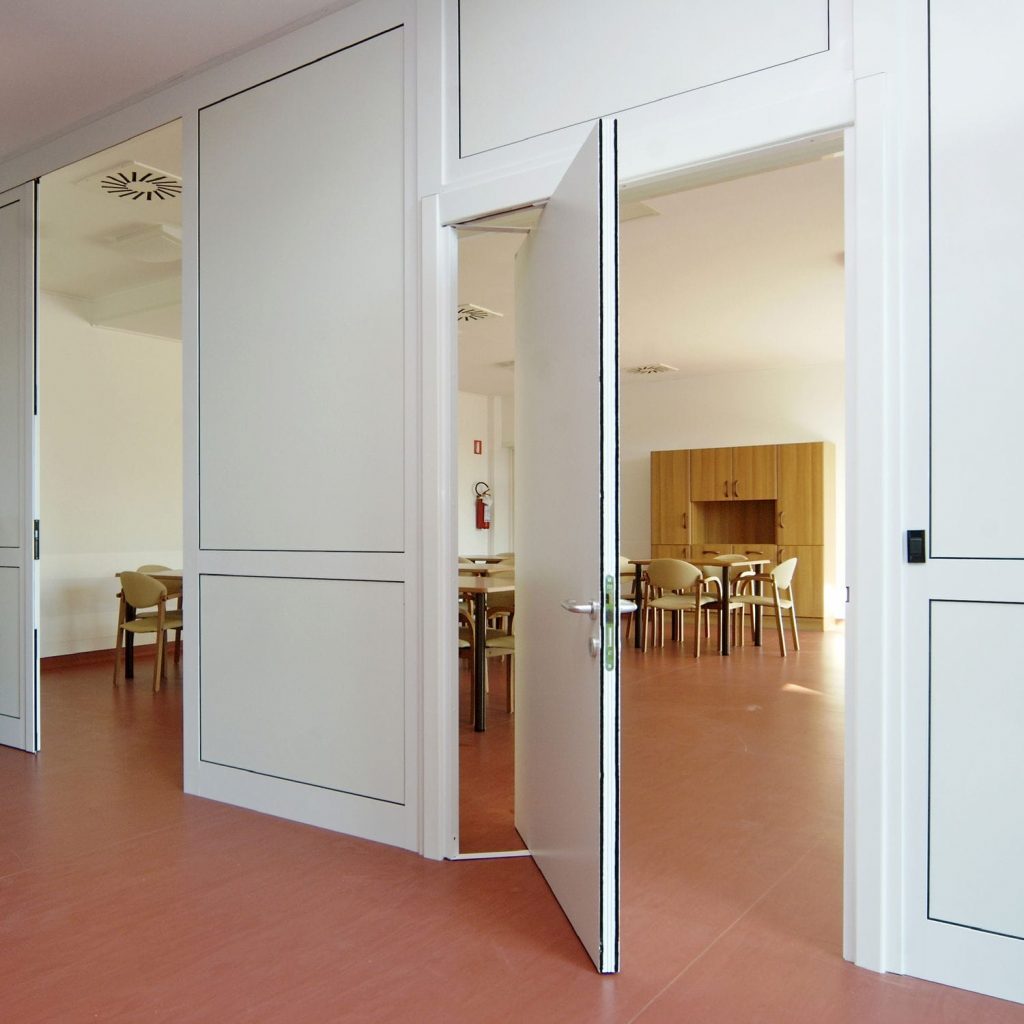 ---
Born with a mission: "Lay up senses – Enhance live Vietnam"
Sensory Architecture – ArcSens always work closely with you on the journey to build your dream home. By applying the most advanced technology in the design process, we are proud to bring the product  architecture  and the best service, exceeding your expectations.